Worlds apart but always connected, RE/MAX affiliates around the globe will participate in the inaugural Global RE/MAX Day.
The RE/MAX network's nearly 140,000 agents in more than 110 countries and territories are invited to participate in the networkwide day of service, designed to give back to the communities in which they live and work. The first Global RE/MAX Day is being held on Wednesday, October 6.
"RE/MAX affiliates build community with their work every day. On October 6, RE/MAX affiliates will strengthen those same communities through acts of service," says Shawna Gilbert, RE/MAX Vice President of Global Development. "Global RE/MAX Day is a day for all RE/MAX agents to come together – all around the world – to celebrate the people and communities they love."
RE/MAX affiliates are encouraged to gather a group of colleagues and volunteer at a charity of their choice or through a community service project on Global RE/MAX Day. To further build community, participants can share their efforts with other RE/MAX affiliates using the hashtag #GlobalREMAXDay.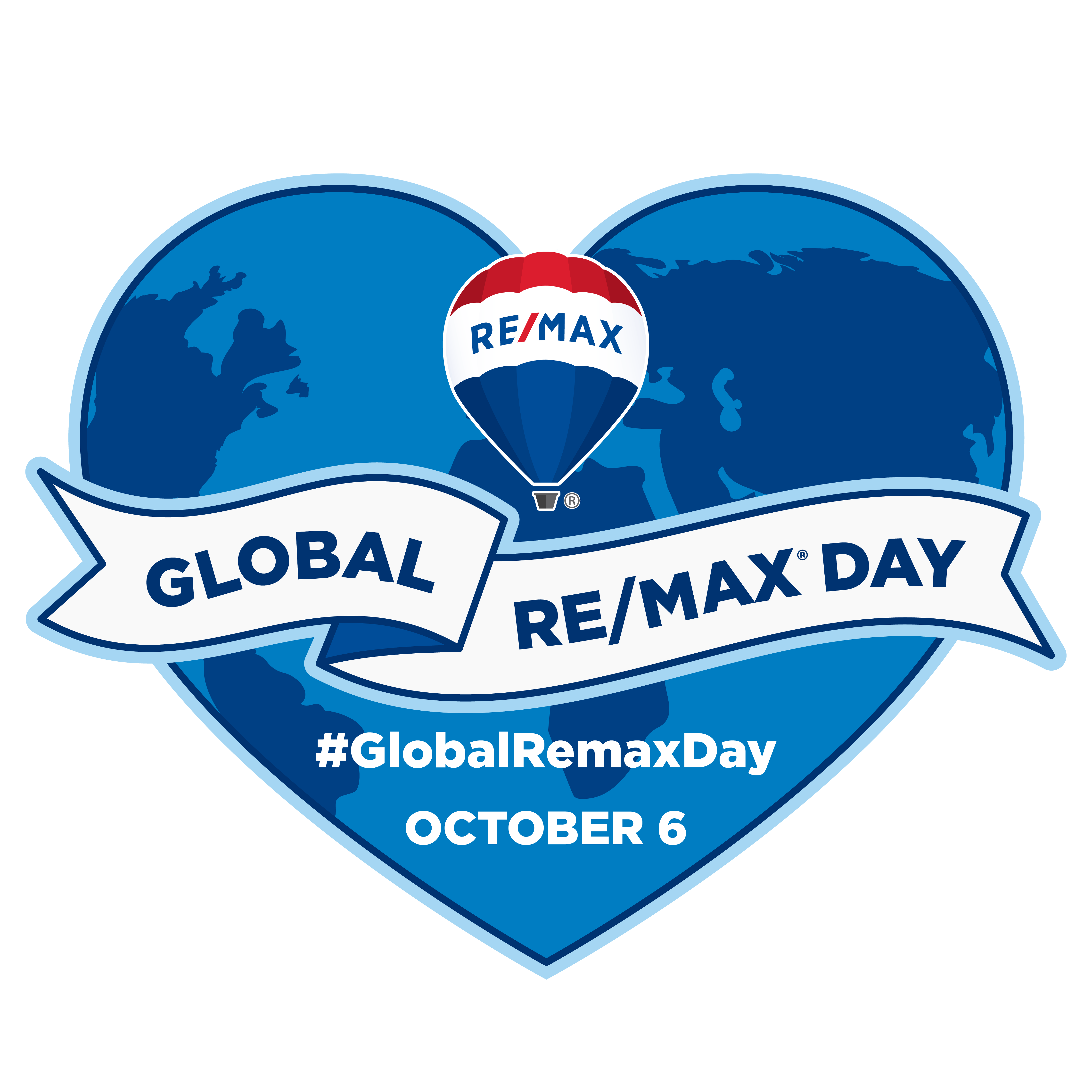 RE/MAX has a long history of giving back. Since 1992, the brand has partnered with Children's Miracle Network Hospitals to raise funds for children treated at pediatric hospitals in the U.S. and Canada. In its nearly 30-year partnership, RE/MAX affiliates have donated more than $170 million to CMN Hospitals. Additional programs, including those dedicated to children, environmental activities, education and outreach, are hosted by RE/MAX affiliates throughout the global network each year and contribute to the well-being of local communities.

"Giving back is built into the RE/MAX culture," says Mike Reagan, Senior Vice President of Industry Relations and Global Growth & Development. "To see the impact RE/MAX affiliates make all around the world – no matter the country, culture or language – is one of the greatest benefits of being with the global network. Community service is universal."

The 2021 Global RE/MAX Day coincides with Global Balloon Around the World Day – held the first Wednesday in October – a fitting day given the red-over-white-over-blue hot air balloon logo RE/MAX is known for around the world.

For more information about Global RE/MAX Day, RE/MAX affiliates can visit the Global RE/MAX Facebook page.

Courtesy: remax.ca

Posted by